La Grande Supports Small Businesses!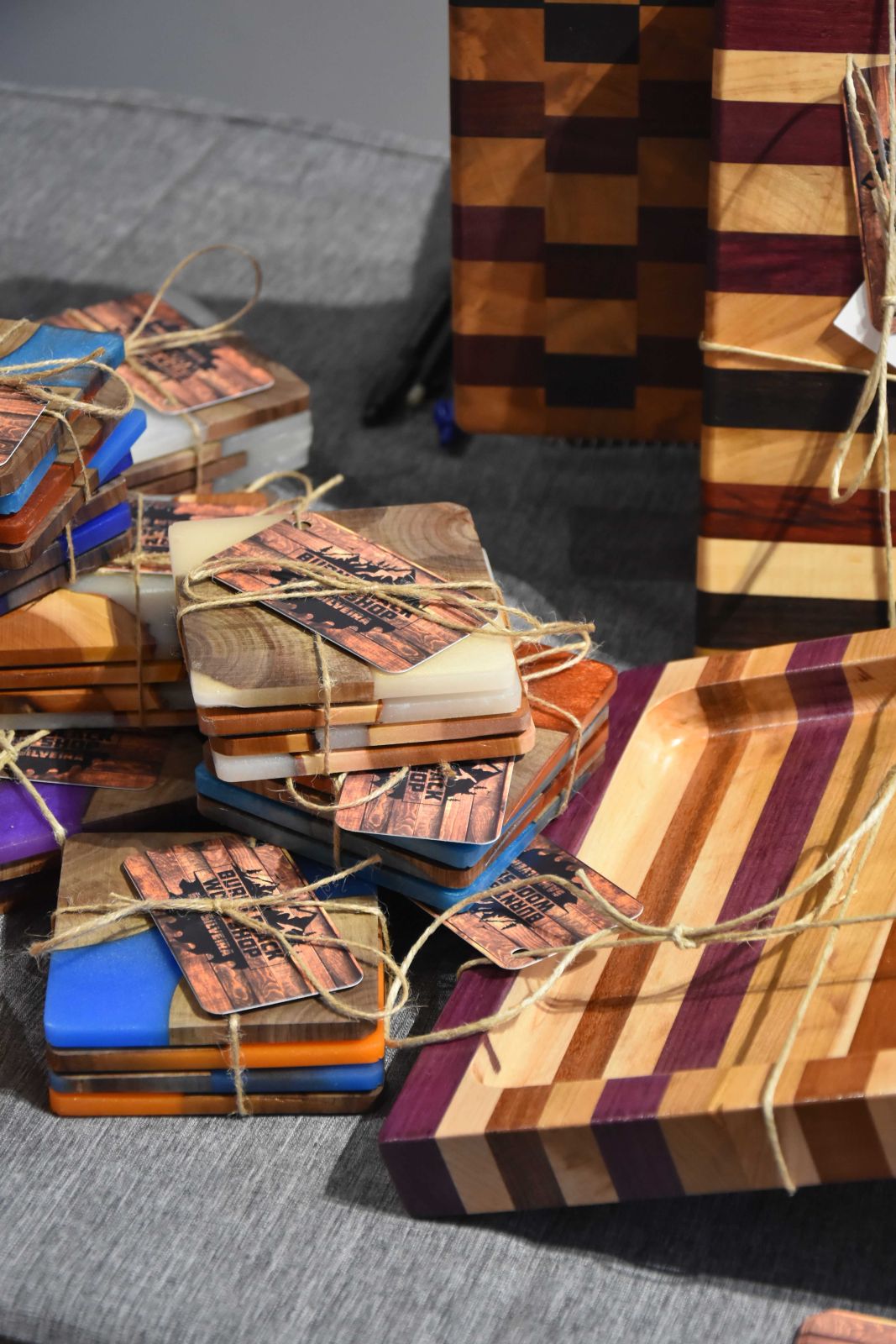 Tucked between the Umatilla and Wallowa Whitman National Forests on I-84 in northeast Oregon, La Grande is a regional commercial and retail hub. Perhaps drawing on the surrounding natural beauty of the rugged Blue Mountains and the Grande Ronde River, the city has an entrepreneurial vibe existing within many vibrant and diverse small businesses. Many of these enterprises center around creating unique products and treasures by small-scale micro-manufacturers. Together, they offer a special appeal for La Grande to residents and visitors alike.
This holiday season is the perfect time to help keep that 'mini-maker' allure thriving in La Grande by patronizing these small businesses. The City of La Grande Economic Development is proud to support these small businesses during the holidays and all year long.
Support Local La Grande
La Grande's 'micro producers' offer unique products that reflect the beauty of northeast Oregon as well as the ingenuity of its entrepreneurs. One local business showcasing these local makers is Bout Time Boutique, Eastern Oregon's premier women's clothing boutique on 109 Depot Street. Owners Craig and Reyna Moschkau keep a 'local wall' at the back of the store that features sweatshirts, wide-brimmed hats, earrings, headbands and more produced by local makers.
"Beyond having a presence in La Grande, we want to make a difference in our community," said Reyna. "Those locally-made products are an excellent addition to all the well-made clothing we can offer at affordable prices that anyone can buy."
Moschkau said their location in downtown La Grande allows for their success.
"This is a tight-knit community with citizens who focus on supporting local businesses," she said. "We could not be successful without the efforts of the local community."
Patrons stopping in Bout Time Boutique on November 26 - Small Business Saturday - can participate in drawings all day for gift cards and other items for other area local businesses.
"We all depend on each other and we are happy to be able to pay it forward for others," she said.
Another La Grande small business is Aguileras Amazing Aromas, located in the Marketplace Underground and run by a mother/daughter team of Christle and Allie Aguilera. Their talents began with candle-making out of COVID-19 boredom, but they have expanded their offerings to include wax melts, soaps and more.
"What started as just support from family and friends has grown, thanks to the excellent support of our local community and tourists," said Christle. "The City's Economic Development office has been extremely helpful in making us aware of small business classes and networking opportunities with other small businesses in the area."
Visitors to Aguileras Amazing Aromas can receive 20% off the spring and summer collections on Black Friday and Small Business Saturday.
Other local makers in La Grande include:
Several community events exist to support these and other local small businesses, including Art Center East's annual Hand Made Holiday Makers Market. The Holiday Sip Shop Repeat Local event occurs Thursday, December 1, with more than 25 local businesses participating in downtown La Grande. The city's Holiday Parade and Tree Lighting occur on Saturday, December 3. The Union County Chamber of Commerce calendar details the pertinent information.
Importance of small businesses
The holiday season gains steam with the end of November, with specialized, marketed events like Black Friday and Small Business Saturday. American Express organized Small Business Saturday in 2010 to highlight the importance of small businesses to local economies. While holiday shopping helps small businesses, it is an excellent opportunity to jumpstart a year-round recognition of their significance.
The U.S. Small Business Administration Office of Advocacy reported 33.2 million small businesses in the country are employing 46.4% of the private workforce. For Oregon, the number is 402,928 small businesses and 893,405 employees, or 54.4% of the state's total. Small businesses are critical as primary players in a community's employment base. The Office of Advocacy reports small businesses have accounted for 62% of net new job creation since 1995. Most hire employees who live close to their operations, so job creation is an incredible boost to local economies.
Small business resources in La Grande
Many resources in the La Grande community are designed to assist small businesses with starting, running and expanding their operations.
Ignite La Grande offers tremendous support as a one-stop center for early-stage information and technology businesses. Mentorships, networking events, financial education and numerous collaborations are facilitated in La Grande to accelerate the learning curves for local business entrepreneurs.
The Eastern Oregon University Small Business Development Center (SBDC) provides free, confidential advice from economic experts to all entrepreneurs regardless of business stage.
The Northeast Oregon Economic Development District provides support with various workshops, financial assistance, technical support and more. It offers a six-week Business Foundations workshop to take a business concept from inception through startup.
La Grande Main Street Downtown seeks to create a welcoming and diverse draw in the city to engage the community with its small businesses. The New Years Eve Ball Drop and Block Party is a year-end favorite in downtown La Grande.
The City of La Grande Economic Development is here to support small businesses and entrepreneurs with a range of services, resources and expertise to help them along the path to success. Please call (541) 962-1307 or email us with any questions about assistance today!